Sheri Gamble, Principal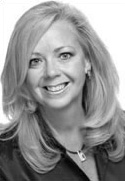 Sheri believes the basic tenets of service should be knowledge, honesty, loyalty and trust. Marked by this philosophy and a high degree of work ethic, Details Event Coordination has consistently delivered high-end, quality events for over 20 years.
Sheri joined Details Event Coordination as Partner in 2007 and became full Principal in 2017. Proficient as a strategic business professional with a unique background of expertise enables Sheri to choreograph any event to the highest standards.
Sheri's reputation of being an innovative leader combined with her years of Sales Management experience credits her with excellent communication and negotiation skills, sales and growth development experience, flawless planning and strict adherence to fiscal goals. With meticulous attention to detail, passion for excellence and unbridled creativity she continually surpasses expectations and transforms visions into truly unforgettable events.
Gwen Kennedy, Event Manager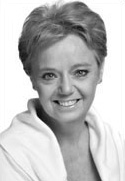 Gwen holds a CHRP designation from Human Resources Professionals Association of Ontario. Founding Details in 2000, she has a solid knowledge of the Toronto area and has organized successful events in Whistler, Sea Island Georgia, Key Largo, Ottawa, Montreal, Collingwood, Montebello, Kananaskis, Niagara, Washington D.C. & California - to name a few. Her background includes extensive hospitality industry experience, heading both Sales and Concierge departments in several large hotels across Canada. Gwen's expertise includes concept development, client relations and event logistics. She prides herself in solid, loyal relationships with suppliers who, in turn, reward her with exceptional pricing and outstanding service.

Karen Geard, Event Manager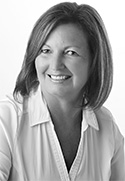 Karen enjoyed 35 years in Travel and Sales Management. This tenure inspired a career path allowing her to combine passion for detail and creativity with her aptitude for organization and logistics. Her passion for building relationships compliments her schooling in Hospitality and Tourism. Karen uses her trademark skills of problem solving, creative thinking, and flexibility to help clients produce exceptional corporate events and meetings. Her attention to detail means that every event and meeting are executed smoothly from concept to completion.
Karen brings years of experience in successfully executing both group and leisure events. She possesses exemplary planning skills and is accustomed to operating under considerable pressure while remaining calm and efficient and prioritizing wisely. Professionalism is paramount to her approach, along with an unyielding commitment to excellence. This uncompromising level of service is the hallmark of her core values.


Lindsay Marel, Project Coordinator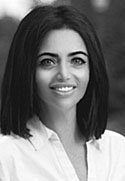 Lindsay's skills of creativity, passion and dedication is apparent in every event she plans and executes.
She provides superb client service at every level and excels in nurturing and building relationships with vendors, participants and other industry professionals.